THE PRIMAVERA FOUNDATION OF ARMENIA PROUDLY PRESENTS SOLO RECITAL BY PIANIST POLINA OSETINSKAYA BAROQUE MUSIC IN THE ARTHOUSE CINEMA.
The Foundation's mission is to build cultural bridges between Armenia and other nations by celebrating Armenia's extraordinary cultural heritage internationally, supporting young Armenian artists, and developing educational activities.
During 2023 our Educational Academy events schedule includes master-classes for young musicians in Yerevan and in Armenia regions by world renowned classical guitarist Artyom Dervoed, piano master-classes by pianists Polina Osetinskaya, XV Tchaikovsky competition laureate Lucas Debargue, XV Tchaikovsky competition winner Dmitry Masleev, among the other projects.
THE INCOME FROM THE PERFORMANCE TICKETS SALE WILL BE USED TO SUPPORT THESE ACTIVITIES, AND OTHER PROJECTS ACCORDING TO THE STATUTORY GOALS OF THE FOUNDATION.
"A musical treasure!"
mvdaily.com
"… a pianist of a superior order. Her tone is deep and rich, her articulation faultless and her feeling for the pulse of the music she is as natural as breathing."
– Martin Anderson, klassiskmusikk.com
"[Polina] Osetinskaya is a pianist of sheer refinement; her fingers zipped like hummingbirds through impossibly soft feathery runs."
– Richard Scheinin, rancholapuerta.com
The concert is organized as part of a partnership program between the Primavera Foundation of Armenia, the Aram Khachaturian Concert Hall, and the National Philharmonic Orchestra of Armenia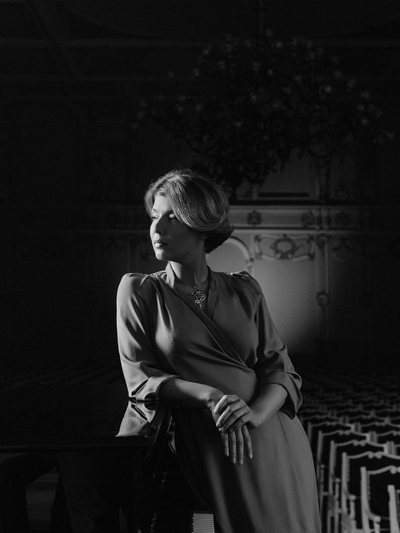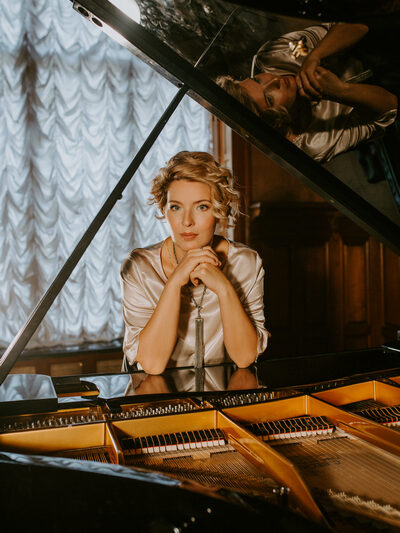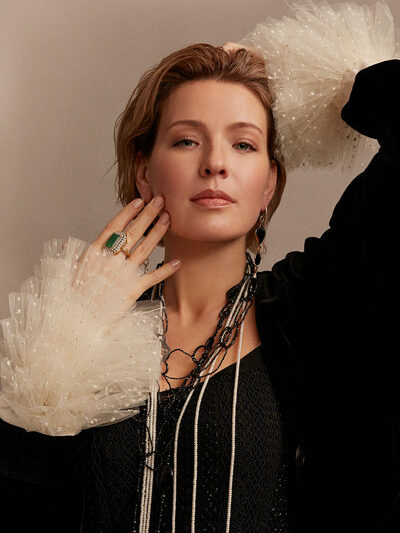 Program
Johann Sebastian Bach
(1685 —1759)
1. Italienisches Konzert in F-Dur, BWV 971
I. Allegro
II. Andante
III. Presto
From: The Talented Mr. Ripley (1999, Anthony Minghella)
2. Little Organ Book (Orgelbüchlein), BWV 599-644 (1712 —1717)
Chorale Prelude in f-moll "Ich ruf zu dir, Herr Jesu Christ" BWV 639.
Weimar, 1713
From: Solaris (1972, Andrey Tarkovsky)
3. Toccata № 5 in e-moll, BWV 914 [1705—1714]
From: Fingers (1978, James Toback)
4. Flute Sonata № 2 in Es-Dur, BWV 1031
II. Siciliano
From: Breaking the Waves (1966, Lars von Trier)
5. Passacaglia and Fugue in C-Moll, BWV 582 [1706—1713]
Intermission
From: The Godfather (1972, Francis Ford Coppola)
---
Henry Purcell
(1659 —1695)
3. Ground in C-Moll, ZD 221
From: The Draughtsman's Contract (1982, Peter Greenaway)
---
George Frideric Handel
(1685 —1759)
1. Suite № 4 d-moll. II vol, HWV 437 [1703—1706]
III. Sarabande
From: Barry Lyndon (1975, Stanley Kubrick)
2. Chaconne № 2 G-Dur. II vol. HWV 435 (1705)
From: Autumn Sonata (1978, Ingmar Bergman)
---
Jean-Philippe Rameau
(1683 —1764)
4. Pieces. Clavecin Suite № 2 E-Moll RCT II (1724)
5. "Le rappel des oiseaux"
From: 4 Days in France (2016, Jérôme Reybaud)
9. "Tambourin"
From: The Handmaiden (2016, Chan-wook Park)
10. "La villageoise"
5. Pieces. Clavecin Suite № 3 D-Moll RCT III (1724)
1. "Les tendres plaintes"
2. "Les Niais de Sologne"
3. "Les Soupirs"
4. "La Joyeuse"
6. "L'Entretien des Muses"
8. "Les Cyclopes"
From: Casanova (2015, Jean-Pierre Jeunet)
---
BIO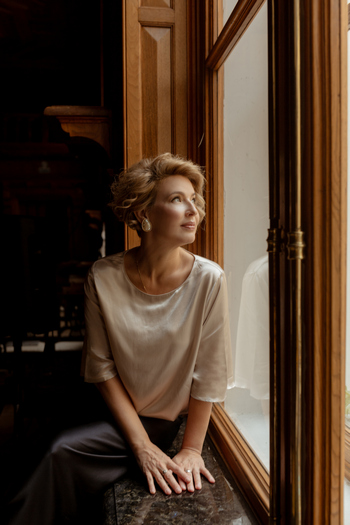 In season 2022/2023, Polina Osetinskaya had a triumphal tour with Maxim Vengerov in the USA and Canada. After that, she received an invitation to return to the USA with solo concerts this summer. One of the concerts on this tour is scheduled at Carnegie Hall.
In addition, in the fall of 2022, Polina held sold-out concerts in Latvia and Italy, and among the following engagements are Spain, Israel, Latvia, and Estonia.
Ms. Osetinskaya has performed at Carnegie Hall, Vienna's Musikverein, London's Barbican Centre, Rome's Teatro Argentina, as well as in Russia, Germany, Poland, and Israel. She also appears at festivals in Europe, Russia, and the United States.
Ms. Osetinskaya has appeared with musicAeterna, Mariinsky Orchestra, The Tatarstan National Symphony Orchestra, the St. Petersburg Philharmonic Orchestra, The State Academic Symphony Orchestra of Russia "Evgeny Svetlanov", and Tokyo Philharmonic Orchestra, among others. Onstage partners have included Maxim Vengerov, Julian Milkis, Ksenia Rappoport, Teodor Currentzis, Laurent Petitgirard, Vladimir Spivakov, Alexander Sladkovsky, Vassily Sinaisky, Andrey Boreyko, Dmitry Liss, Gerd Albrecht, Yan Pascal Tortelier, Thomas Sanderling. Ms. Osetinskaya has released recordings with the Quartz, Naxos, Sony Music, Bel-Aire, and Melodiya labels.
Since the beginning of the Russian invasion of Ukraine, Polina has repeatedly expressed her pacifist position. In this regard, her concerts in Russia were canceled by the government.
More About Polina Osetinskaya
Concert photos
by Maria Vartanova