The Foundation > The Team
"I have been developing the idea of a charitable foundation for a number of years. The idea was to establish a foundation based on the founders' reputation, therefore, open to collaboration with any artist or cultural institution. The choice of Armenia was obvious: I have been working with Armenians since 2012, and I was astonished by the reach and beauty of its cultural heritage. On top of that, being gifted musically, they know how to work hard. Armenians value care and support.
I hope with all my heart that my experience and expertise will serve the Armenian artists and cultural institutions so we can celebrate the Armenian cultural heritage internationally together."
---
Maria Kikina
Head of Advancement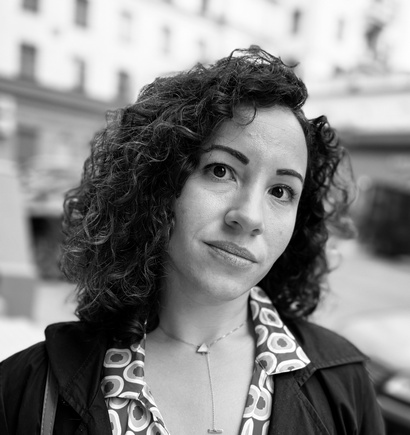 For 15 years Maria Kikina has been working as a classical music events, international music and theater festivals producer.
Her experience includes over 10 years of music events designing and production in the major Russian presenter the Moscow State Philharmonic Society, where she produced more than 700 concerts and projects at the 1500 seats Tchaikovsky Concert Hall. During these years, she collaborated with Zubin Mehta, Dmitri Hvorostovsky, Mikhail Pletnev, Vasily Petrenko, Lang Lang, Yuja Wang, Julian Rachlin, Yefim Bronfman, Rudolf Buchbinder, Vladimir Jurowski, Joshua Bell, Gustavo Dudamel, Mariss Jansons, Maxim Vengerov, Daniil Trifonov among the others.
In 2021 as executive producer, Mrs. Kikina organized Summer. Music. Museum. the international music festival which attracted more than 6,000 people during a week for 10 performances, including numerous open-air evenings. The program under the Artistic directorship of maestro Vasily Petrenko featured Mischa Maisky, Kirill Karabits, and Kirill Gerstein.
Her project portfolio includes the New People International Theater Festival in 2018, a large-scale regional festival with an audience of more than 3,500, and over 50 performances within the two weeks in all genres: family & kids performances, modern choreography, drama, and immersive performances (Moscow Region, Russia). Mrs. Kikina's international experience includes Astana Piano Passion first young pianists competition in Kazakhstan (2013-2014). She was also in the production team of the XIV Tchaikovsky International Competition in Moscow (2011), as well as the Guitar Virtuosi Moscow International Festival (2015-2018) to mention a few.
Mrs. Kikina graduated from the Russian Academy of Theater Arts (RATI-GITIS), specializing in cultural events management and production.
---
Anna Pronicheva
Producer of Educational projects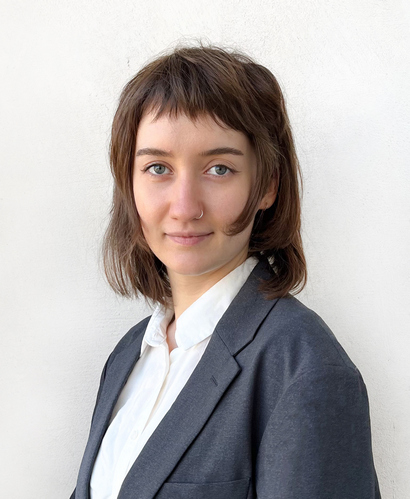 Graduated from the British Banking and Finance College with a degree in business. She worked in an educational and marketing startup, dealing with marketing, organization, and processes, as well as an assistant in the field of facilitation and education teams. Anna participated in the organization of events for large companies (Pepsi, Lukoil).

She has experience in launching a startup in the position of an operational manager for the sale of designer products. She worked as an administrative manager in an Irish company in business real estate.

Since 2021, Anna has been working at Primavera Consulting as a production assistant, responsible for the entire process of organizing the event, negotiating with customers, and planning and controlling the schedule of artists.

At Primavera Foundation, Anna is in charge of the development of educational projects.
contact: edu(@)primavera-foundation.am
---
Dmitry Gugin
Head of Fundraising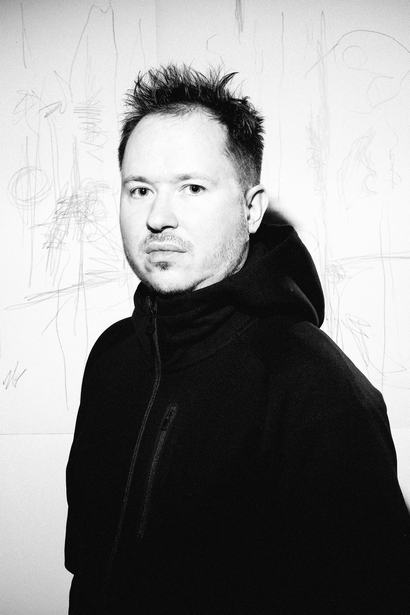 Graduated from Nizhny Novgorod State Linguistic University with a degree in Linguistics and Intercultural Communication. Along with studying English and German linguistics, Dmitry was actively involved in the artistic life of his alma mater – as an actor in the student experimental theater and as a tenor singer and organizer of concerts and tours of the university academic choir in Europe. Dmitry earned his PhD in Education Sciences having defended his thesis on the students' extracurricular culture.
Upon graduation, Dmitry began working in EU-funded social and public health projects in Moscow and Europe, gaining skills and expertise in project management and grant administration.
Dr Gugin has a 5 years' experience in major development projects in construction and logistics, having launched a distribution center for Adidas Global and reconstructed a bakery plant for Lantmannen Russia. In 2017, however, Dmitry moved into the more passionate field of contemporary art, having collaborated with several internationally known artists as an art manager, specializing in grant applications and fundraising. He also brought to life his own art project for the 2nd Russian Contemporary Art Triennale at the Garage Museum, Moscow in 2020.
Dr. Gugin is an accomplished educator and public speaker; he has authored and conducted several courses on art management and English language for contemporary artists and creative workers.
At the Primavera Foundation Dr Gugin specializes at grants' management and relationship with institutional donors.
---
Christ Yeghian
Local Events Coordinator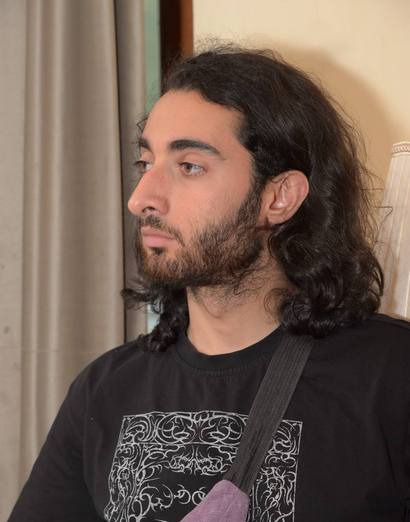 Christ is a graduate of Aleppo State University with a Bachelor's degree in English Literature. His passion for education led him to work as a teacher of English as a foreign language, where he actively participated in the educational development of secondary school students.
Christ's skill set extends beyond the classroom and scout activities. He dedicated nearly four years of his university life to volunteering with various non-governmental organizations (NGOs), including SOS Chrétiens d'Orient and the Syrian Society for Social Development. Additionally, Christ served as a facilitator for Organized Recreational Activities (ORV) and a monitoring guide in some of the city's neighborhoods through his NGO involvement.
In summary, Christ's background in English literature, teaching experience, and extensive volunteer work with NGOs showcase his commitment to education, youth development, and community engagement. His dedication to making a difference in the lives of others is evident through his diverse experiences and strong set of soft skills.