THE PRIMAVERA FOUNDATION OF ARMENIA PROUDLY PRESENTS Romantic Piano Music Evening with pianist, Professor of the P.I. Tchaikovsky Moscow State Conservatory Irina Krasotina
The Foundation's mission is to build cultural bridges between Armenia and other nations by celebrating Armenia's extraordinary cultural heritage internationally, supporting young Armenian artists, and developing educational activities.
This September our Educational Academy events schedule will include master classes for young musicians in Yerevan and in Armenia regions by Irina Krasotina (ensemble), XV Tchaikovsky competition winner Dmitry Masleev (piano), a soloist, chamber musician, and deputy section leader of the 2nd violins of the Berlin Radio Symphony Orchestra Maximilian Simon.
Program
М. Glinka
Variations on a Тheme from Bellini's "I Capuleti e i Montecchi"
P. Tchaikovsky
"May. Starlit Nights", "December. Christmas" from "The Seasons" op.37b
D. Scarlatti – E. Granados
Sonata #4 in F major, Sonata #15 in D minor
I. Albeniz
"Pavana Capricho" Op.12
J. Strauss – E. Dohnányi
Schatz-Walzer from "Zigeunerbaron"
BIO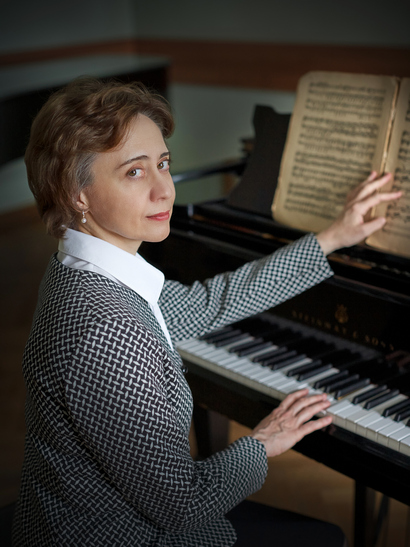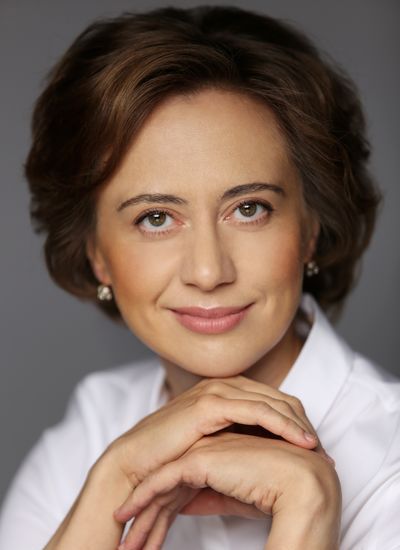 Ms. Krasotina felt her passion for classical music when she was six and started her piano studies at seven. Her international performing career was launched after numerous Russian and international piano competitions. She was a laureate of international competitions in Italy (Senigallia, 1992; Ragusa, 1993; Trani, 1997), E. Granados Barcelona International Competition (Spain, 2001), A. Roussel Sofia International Competition (Bulgaria, 1996), D. Lipatti Bucharest International Competition (Romania, 1997) among the others. In many of those, she later served as a jury member.
Irina Krasotina holds the Professor position at the P.I. Tchaikovsky Moscow State Conservatory and a Ph.D. in Art History. She is the Head of the Ensemble Department at Ippolitov-Ivanov State Musical Pedagogical Institute. Ms. Krasotina also received a Master of Spanish Music degree from the Marshall Academy (Barcelona), a class of the legendary Spanish pianist Alicia de Larrocha.
Among her recent projects are the publication of her new "Issues of Ensemble Performance" monography as long as the launch, together with Mr. Vasily Pasetchnik, the new Ensemble chamber music project where she also holds the Artistic Director position. The Ensemble project explores the history of cultural connections between European countries through chamber music. It aims to reveal fascinating historical details supported by academic research and to offer insights into the mutual inspiration that contributed significantly to the development of chamber music.
Irina Krasotina regularly performs recitals in Russia and abroad. She collaborated with conductor Felix Korobov, as well as with Evgeny Petrov (clarinet), Nikita Boriso-Glebsky (violin), Alexander Ramm (cello), Artyom Dervoed (classical guitar), Stanislav Davydov (horn), Philipp Nodel (oboe), to mention a few.
Ms. Krasotina has been teaching since 2003. Her students are the laureates and winners of the prestigious International Chamber Ensemble Competitions in Russia, Spain, and the UK. She is also the author of 18 tutorials and treatises focused on ensemble performance studies, Spanish music, "Chamber Ensemble" discipline educational programs, and publications based on her Enrique Granados. Piano Heritage dissertation. She is a speaker and an organizer of several international conferences dedicated to Spanish music and modern music education in Russia and abroad issues.
Romantic Piano Music Evening with Irina Krasotina at Aram Khachiaturian Museum