I WANT TO COME AS:
Piano master classes for conservatoire students / recent graduates open call!
On April 19, pianist Polina Osetinskaya will run master classes in Yerevan. Participation is free. To apply for a master class, a candidate must be a current student of the Yerevan State Conservatory or graduate from it during the last five years and be able to submit the video of his / her recent live performance.
The application deadline is April 17, 2023, at 18:00.
Participation in master classes is free. To apply, please fill in the form HERE & subscribe to our social media profiles not to miss a bit!
Registering is easy for those who want to come as an audience click here.
Don't forget that on April 21, at the same venue, Polina Osetinskaya will perform a solo recital, Baroque Music in the Arthouse Cinema. She is a sincere and inspiring pianist; this will be her first-ever solo recital in Yerevan.
Polina Osetinskaya is a world-renowned pianist who frequently performs internationally. She has performed at prestigious venues worldwide, including Carnegie Hall, Vienna's Musikverein, and London's Barbican Centre. She has also appeared with various orchestras, including musicAeterna, Mariinsky Orchestra, and Tokyo Philharmonic Orchestra. Ms. Osetinskaya has released recordings with several well-known labels.
The event is produced by the Primavera Foundation of Armenia. All income from the performance ticket sale goes to support educational activities and other projects according to the statutory goals of the foundation.
Support & join us!
The entrance for the Master Classes is free! To register, please choose the button below:
I WANT TO COME AS:
Timetable
• Master-classes 1 12:00 – 12:45
• Master-classes 2 12:45-13:30
Venue: 46 Mesrop Mashtots Ave, Yerevan, Aram Khachaturian Concert Hall
Language: Russian
Price: FREE FOR EVERYONE
BIO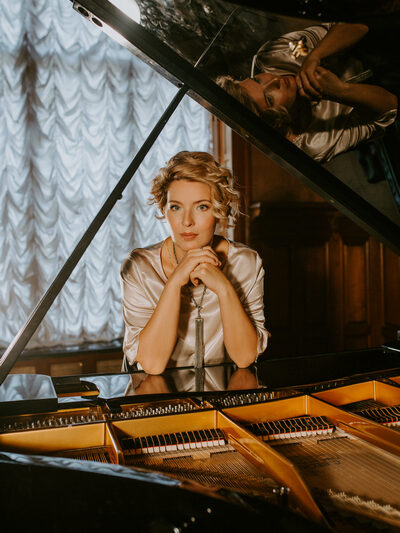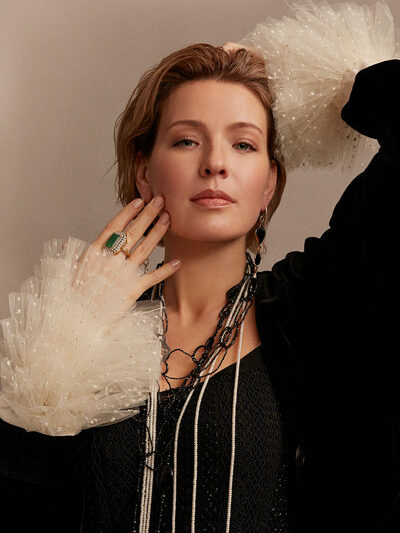 In season 2022/2023, Polina Osetinskaya had a triumphal tour with Maxim Vengerov in the USA and Canada. After that, she received an invitation to return to the USA with solo concerts this summer. One of the concerts on this tour is scheduled at Carnegie Hall.
In addition, in the fall of 2022, Polina held sold-out concerts in Latvia and Italy, and among the following engagements are Spain, Israel, Latvia, and Estonia.
Ms. Osetinskaya has performed at Carnegie Hall, Vienna's Musikverein, London's Barbican Centre, Rome's Teatro Argentina, as well as in Russia, Germany, Poland, and Israel. She also appears at festivals in Europe, Russia, and the United States.
Ms. Osetinskaya has appeared with musicAeterna, Mariinsky Orchestra, The Tatarstan National Symphony Orchestra, the St. Petersburg Philharmonic Orchestra, The State Academic Symphony Orchestra of Russia "Evgeny Svetlanov", and Tokyo Philharmonic Orchestra, among others. Onstage partners have included Maxim Vengerov, Julian Milkis, Ksenia Rappoport, Teodor Currentzis, Laurent Petitgirard, Vladimir Spivakov, Alexander Sladkovsky, Vassily Sinaisky, Andrey Boreyko, Dmitry Liss, Gerd Albrecht, Yan Pascal Tortelier, Thomas Sanderling. Ms. Osetinskaya has released recordings with the Quartz, Naxos, Sony Music, Bel-Aire, and Melodiya labels.
Since the beginning of the Russian invasion of Ukraine, Polina has repeatedly expressed her pacifist position. In this regard, her concerts in Russia were canceled by the government.
More About Polina Osetinskaya:
Piano Master Classes by Polina Osetinskaya at the Aram Khachaturian Concert Hall for Yerevan State Komitas Conservatory Students