I WANT TO COME AS:
Artyom Dervoed, the world-renowned classical guitarist is well-known in Armenia. Artyom teaches at the Gnessins Academy in Moscow as well as internationally. He will give master-classes for young Armenian guitarists, and participate in the Round table with classical guitar teachers on April 7, 2023 in Yerevan.
Many Artyom Dervoed's students and graduates have won prizes at prestigious international competitions. Several of them continued their professional education at the Hochschule für Musik & Tanz Köln, and Hochschule für Musik Franz Liszt Weimar (Germany).
We encourage Armenian classical guitarists to apply for an active participation in the master-classes (the three winners will be selected), and their teachers to take part in the Round table after master-classes. The registration and active participants application links are below.
Timetable
11:00-14:00 Master-classes
14:00-15:00 Break
15:00-17:00 The Round table with classical guitar teachers
Venue: Yerevan, Aram Khachaturian Museum (3 Zarobyan St)
Language: Russian (Armenian and English on request)
Price: Free entrance, registration required
I WANT TO COME AS:
BIO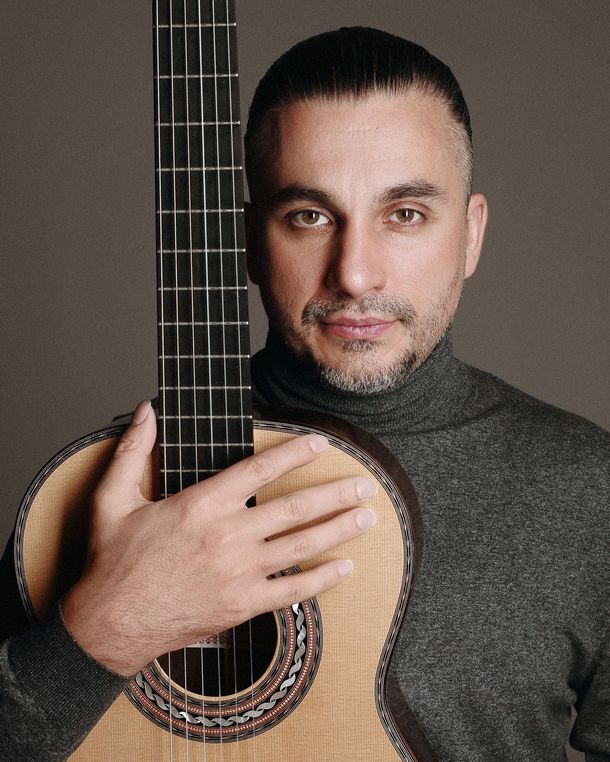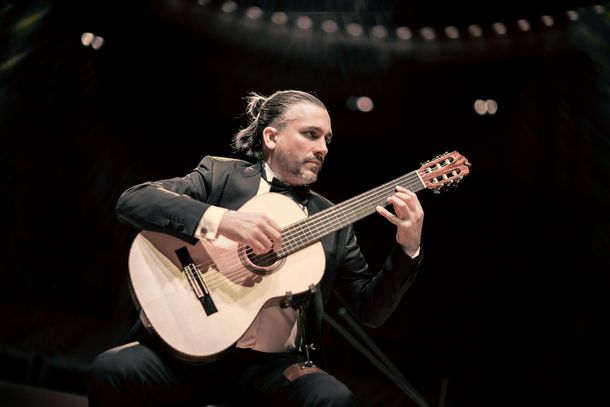 "One of the most outstanding classical guitarists I've heard so far…[who] is taking the classical guitar to a new level. To watch Mr. Dervoed's stunning virtuosity combined with his deep musical insight…is more than fascinating." Prof. Augustin Wiedemann, classical guitarist, presenter (Germany)
"An outstanding figure." La Provence — Dimanche (France)
"Paganini of the guitar." Plattlinger Anzeiger (Germany)
Universe Guitare (France) has famously dubbed Artyom Dervoed the "Tsar of the guitar". This bold claim is backed by the growing international demand, an active recording career, and no less than 16 first place awards in various international competitions.
A regular guest on the world's most prestigious stages, including the Berliner Philharmonie, Kölner Philharmonie, Tonhalle Düsseldorf, Elbphilharmonie ** Hamburg, Carnegie Hall, Jordan Hall, Bunka Kaikan, Great Hall of the Moscow Conservatory and Tchaikovsky Hall, Mr. Dervoed is among the most eminent champions of the classical guitar.
Having mastered the entire standard orchestral, chamber and solo guitar literature, he is significantly expanding the existing repertoire through collaborations with leading composers, whose works he inspires, commissions and performs.
More About Artyom Dervoed
Master Classes by Artyom Dervoed at the Aram Khachaturian Concert Hall