Classical guitarist Nikita Nedelko is one of the brightest representatives of the young Russian musicians is coming to Yerevan! He has just become a laureate of the world-famous Frauchi International Competition in Moscow.
Nikita will give master classes for Armenian classical guitarists, run a seminar for teachers and students in Yerevan, and also perform in several Armenian towns.
We are honoured to introduce Nikita as the Guitar Educational Program Mentor at the Primavera Foundation Academy.
FREE ENTRANCE CONCERT
Date & Time: 18 November at 17:00
Venue: Noyemberyan Cultural House, Yerevanyan St. 4
Admission: FREE for everyone
Program
G. Sanz – Suite of old Spanish dances
M. Llobet – Folia (Variations on a Theme of Sor, Op.15)
K. Vasiliev – Synestha
V. Asencio – Collectici intim
S. Rudnev – Variations on the Russian folk songs "Kalinushka", "Kumanek"
M. Duplessi – Oulan Bator
BIO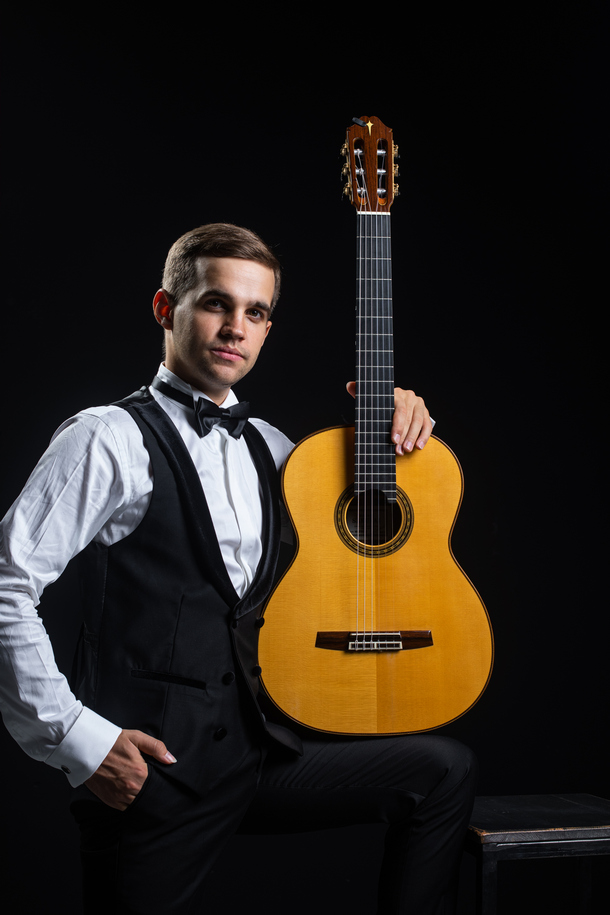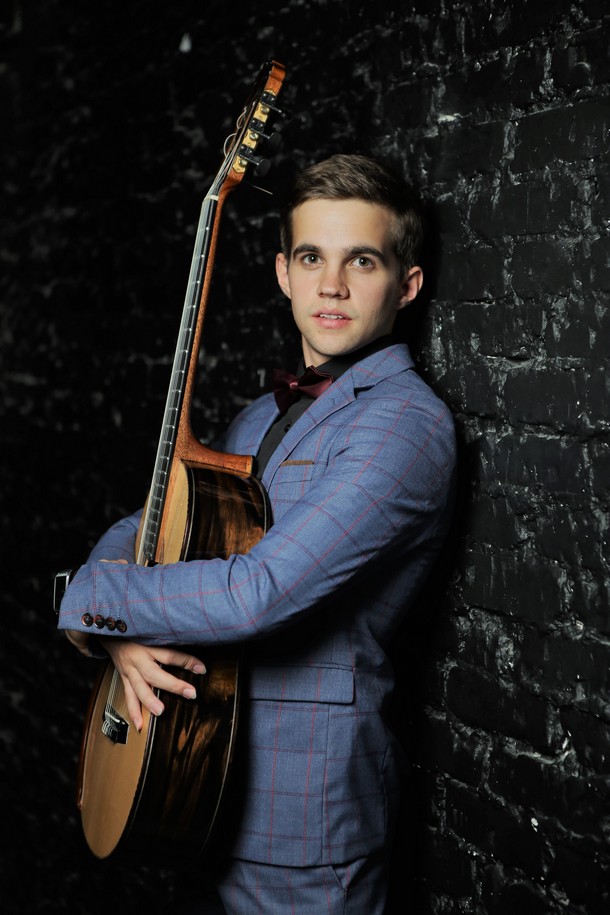 Никита Неделько – один из ярчайших представителей молодого поколения гитаристов России. Его выступления проходили в таких странах как США, Германия, Италия, Франция, Испания, Сербия и др. Родился в г.Владивосток в 1993 году. Заниматься на гитаре начал в возрасте 6 лет у Надежды Николаевны Бушуевой. Музыкальную школу и колледж им.А.Ф.Мурова окончил под руководством заслуженного работника культуры РФ Юрия Петровича Кузина в Новосибирске. В 2017г. с отличием заканчивает программу бакалавра, в 2019г. программу магистра, а в 2021г. ассистента-стажера в академии им.Гнесиных, в классе заслуженного артиста РФ, профессора, Комолятова Николая Андреевича. В настоящее время преподает в школе музыки «Guitardo» г. Москвы и в колледже культуры и искусств г. Химок. Живет в Москве.
Лауреат более 30 всероссийских и международных конкурсов, в числе которых:
Международный конкурс «Miami GuitArt competition» – 1 место (США, Майами 2021г)
Международный конкурс «17th Altamira Gorizia Guitar Competition» – 2 место (Гориция, Италия 2020г.)
Международный конкурс «New Generation» – 1 место и Гран-При фестиваля (г.Пермь 2022г)
Международный конкурс «Русская и Классическая гитара» – 1 место и Гран-При фестиваля (г.Нижний Новгород 2021г)
Международный конкурс «De guitare d'Antony » – 1 место и приз зрительских симпатий (Франция, Антони 2018 г.)
Четырехкратный золотой медалист Дельфийских игр России в Новосибирске (2013г.), Орле (2015 г.), Перми (2016 г.), Екатеринбурге (2017г.)
Пятикратный стипендиат премии Президента РФ.
Его выступления проходят на лучших концертных площадках страны: большой зал Академии им.Гнесиных, Государственная академическая капелла г.Санкт-Петербурга, большой зал филармонии им.Ростроповича (г.Нижний-Новгород), а так же в московской, тюменской, новосибирской, орловской филармониях и др. За рубежом – большой зал Академии Музыки (ESMUC) (г.Барселона, Испания), Музыкальная школа Джерсона (г.Антони, Франция), Театр Сервантеса (г.Петрер, Испания), Колледж искусств (г.Омиш, Хорватия).
Выступал с известными коллективами: Государственный академический симфонический оркестр Российской Федерации имени Е. Ф. Светланова, симфонический оркестр «Русская филармония» (Москва), Симфонический оркестр «Musica viva» (Москва), Русский Академический Оркестр г.Новосибирск, Малый симфонический оркестр «Новосибирск», Оркестр русских народных инструментов консерватории им.Глинки (Новосибирск), и др.
Брал мастер классы у таких выдающихся исполнителей, как: Аниелло Дезидерио (Италия), Марчен Дылла (Польша), Рикардо Гальен (Испания), Фабио Занон (Бразилия), Артем Дервоед (Россия), Ровшан Мамедкулиев (Россия).
Ведет активную просветительскую деятельность: записывает компакт диски, клипы, дает мастер классы и интервью, приглашается в жюри, на радио «Орфей», «Россия», «Jazz радио», является автором проекта «Музыка-детям» (г.Москва), играет в коллективе «Jongo Duo», выступает в качестве солиста оркестра «Neoclassica».
More about Nikita Nedelko